Guide School 101
---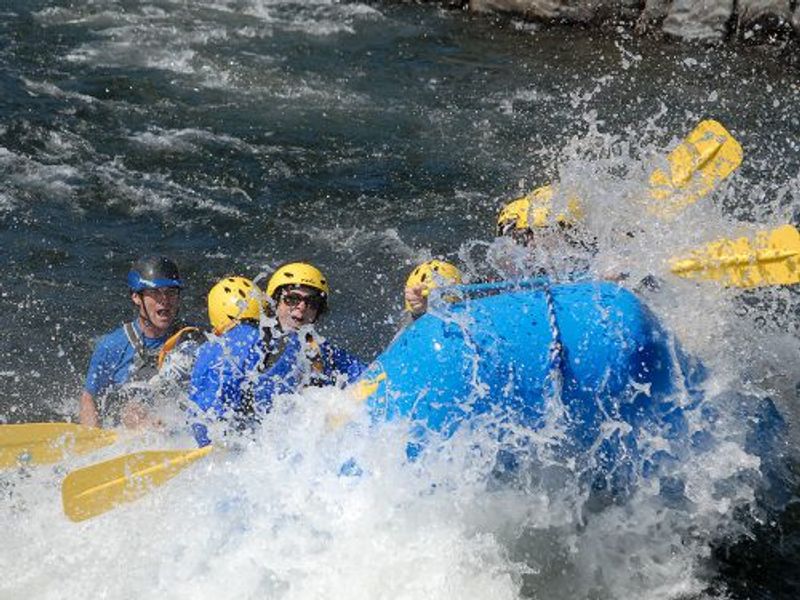 It doesn't get you a PhD after your name or on the honor roll in college, but going to Guide School puts you in the company of some pretty amazing people.
Most guides on our rivers will have completed either a formal or informal guide school with one of the more than 30 raft companies who call the South Fork of the American River home. These vary in length, intensity and comprehensiveness, but each is geared toward turning that person sitting in the back of your boat into someone who can get you to paddle in sync, steer you out of danger, pull you back into the raft, and probably tell you a pretty good joke or two. As an added bonus, many guide schools second as river cooking schools, and if you've never tasted a riverside dutch-oven brownie, well some might say, you haven't really rafted.
Guide schools vary greatly company to company with some offering training over successive weekends for guides living relatively locally, to guide schools comprehensive enough to train students in the arts of paddle guiding, rowing, and of course, river cooking. Often, these latter types of guide schools appeal to river guide hopefuls as well as the rafting client who wants something beyond the typical river trip, wants a greater challenge and the opportunity for a more wild adventure. These longer guide schools offer training on multiple rivers and involve multi-day raft trips and off-river education in knot tying, boat loading and repair, river mechanics, camp set-up and so on.
Some guide schools offer whitewater rescue classes as part of the curriculum and additional classes in this essential training are available for guides to take independently as well. First Aid and CPR certification training is required of all South Fork guides, and California State Parks offers a half day of early season rescue scenario training annually for river guides and managers. Often, guides will choose to further their first aid training with Wilderness First Aid/First Responder or EMT training.
Guide School is usually a wonderful experience — and leaves you with a number of great stories to tell — just as that person sitting on the back of your boat!
More information on guide schools can be found by contacting anyone of our Whitewater outfitters. Or ask your raft company about their training opportunities.