Gerle Loop Hike 2.4-miles
---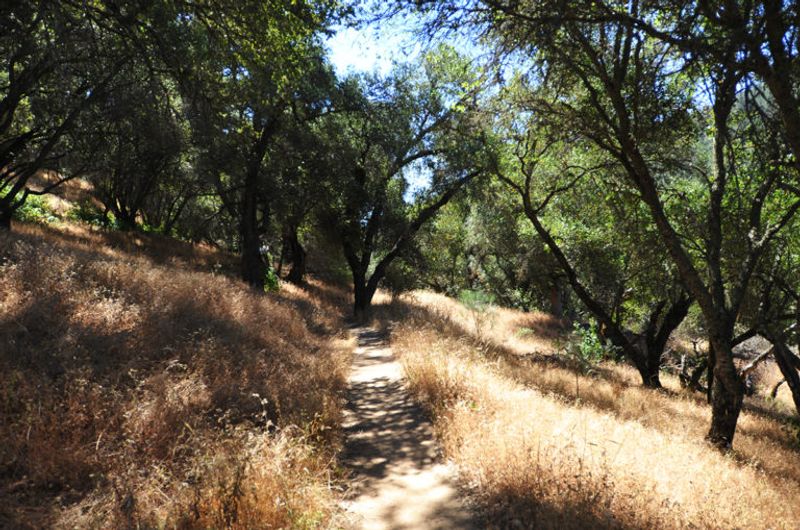 This is a great hike for the entire family. This 2.4-mile loop has gorgeous views and a fairly mild level of difficulty. In Spring this is the perfect trail to view all of the local wildflowers, from lupin to poppies.
Exploring this area on nothing more than a 2-foot-wide dirt path, just wide enough for a horse to trot along, which many do, one can see the tints of bright amber in the flora, spots of deep gray rock, and if lucky, patches of yellow wildflowers amidst the tall grass.
Regardless of which direction you hike this loop, the first and last segments of the hike are primarily in the sun with an oak tree covering the trail here and there. Once on the back side of the hill and closer to the river, trees congregate and consume the path.
The land was purchased by the American River Conservancy and the Bureau of Land Management in 1996 from a private owner. The trail gets its name from the original land owners, Christopher C. Gerle and his younger brother Charles W. Gerle, the latter allegedly winning the land from the former in a poker game, some sources say.
The trail cuts through rolling hills of tall grass and passes by countless twisted oaks typical of our El Dorado County landscapes. Stay on the trail to avoid poison oak.